English Deutsch
---
Info Letter No. 93 - September/October 2005
by Fritz Ruoss
---
Program Menu in English, German, Korean...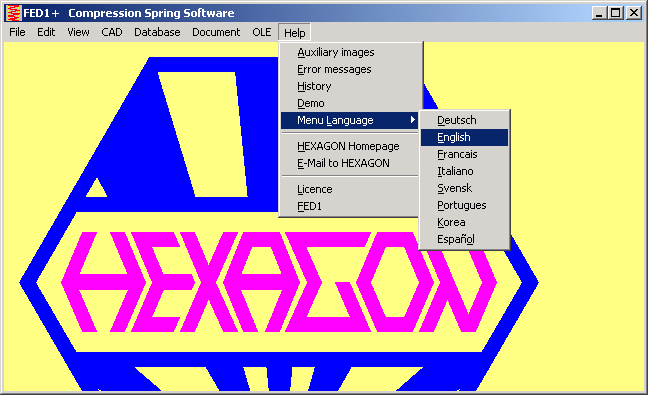 New feature for all HEXAGON programs: You may now switch menu language between English, German, and Korean, as well as to all other languages the software is available for (FED1+ can be delivered in German, English, French, Italian, Swedish, Spanish and Portuguese language).
---
New Demo Versions
The demo versions for download from the web had been up to 5 years old, now all are replaced by actualized versions. A new demo version is available of the ZAR5 software for calculation of planet gears.
Demo versions are ready for download at "www.hexagon.de/down_e.htm". The new edition of the Book "Decker Maschinenelemente" (publisher Hanser) also includes a CD with demo versions of all programs.
---
TOL1 - Relative Percentage in Dimension Chain
Percentage of the tolerance chain elements has been added to the dimension chain printout. This makes it more clear, where modifications have the most effect.
---
FED7 - Quick-View with Spring Shape Drawing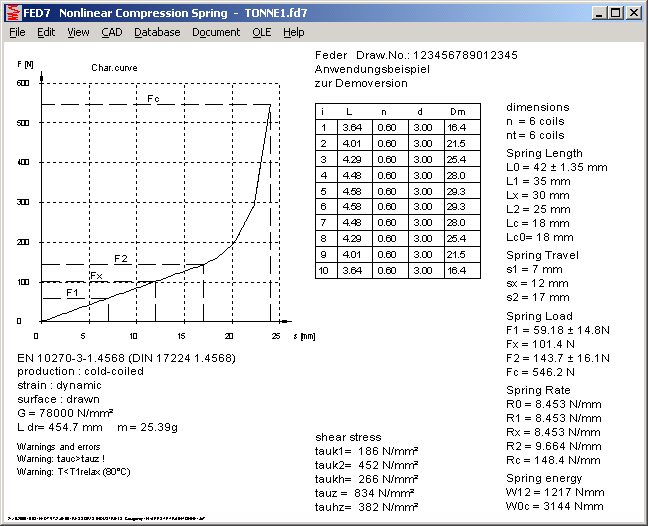 Quick-View includes a table with section dimensions for springs defined by up to 20 sections.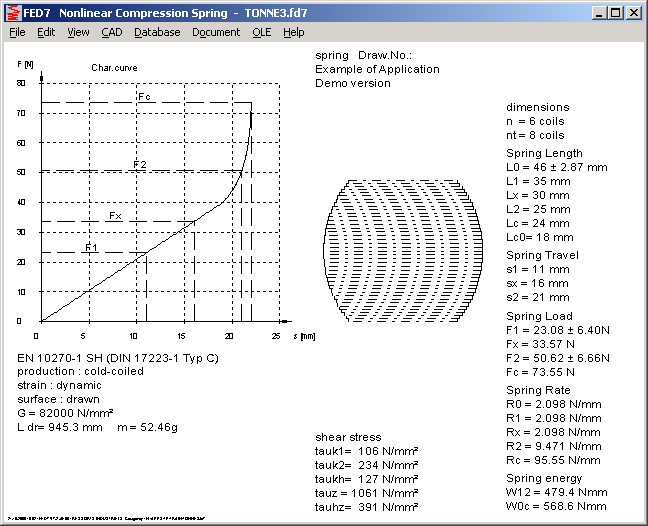 For more complex springs (> 20 segments), FED7 draws a spring shape drawing instead.
---
ZAR1+ Computation after Quick Input
For computation after "Edit->Quick", span width and dimension over pins and balls were not calculated completely in earlier versions of ZAR1+. If you have doubt about measurement dimensions of earlier calculations, please open the files and compare measurement data on production sheet with your printout.
---
ZAR2 – New Input Windows "Pre-Dimensioning" and "Gear Quality"
A new input windows makes pre-dimensioning of bevel gears with Klingelnberg geometry more comfortable. By means of the "<"-Button, ZAR2 calculates suggested values. Please pay attention to input values from top until bottom in this sequence, because the suggested values are computed from the input values above.
Other ZAR2 news: extended demo mode, and input of power/torque/speed at Edit->Quick.
---
ZAR4 – Polygon-Shaped Gears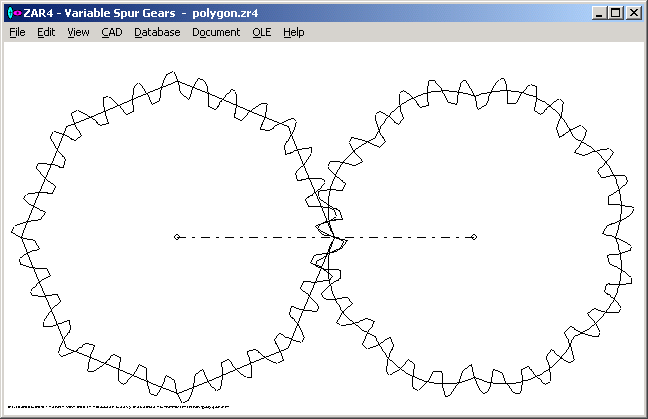 "Polygon" has been added as new pre-defined pitch curve of the gear (besides ellipse, sine, sine-linear) by input of number of edges and diameter of internal or external circle. You also could define any geometry by input of formulas, but this input is more complex and computation of gear geometry takes much more processor time.
---
GEO4 - Polygon-shaped cams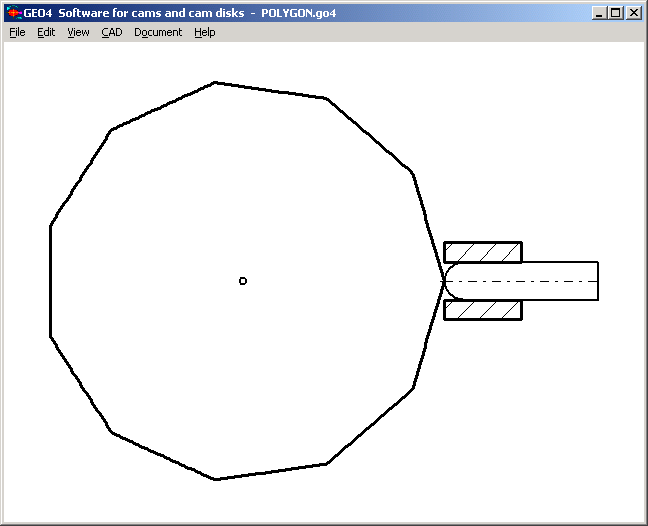 Same as in ZAR4, special shape "Polygon" has been added to the GEO4 software for calculation of cams and cam shafts.
---
ZAR5 - Roller Bearings
At "Edit->Roller Bearing" you can select "Database, Application, Reset" to select planet gear roller bearing from database and enter application data. Select "Reset" to compute planet gear without roller bearing.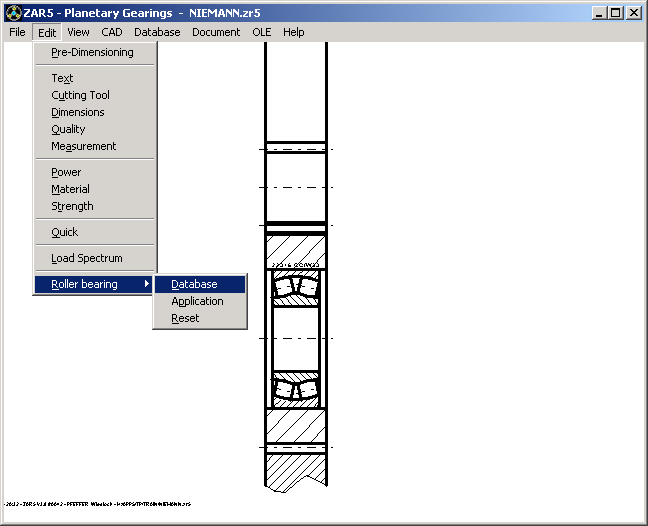 At "View->Printout->Strength", bearing data and calculated life expectation are printed on one extra page.
---
Production Drawing – Insert Self-defined Text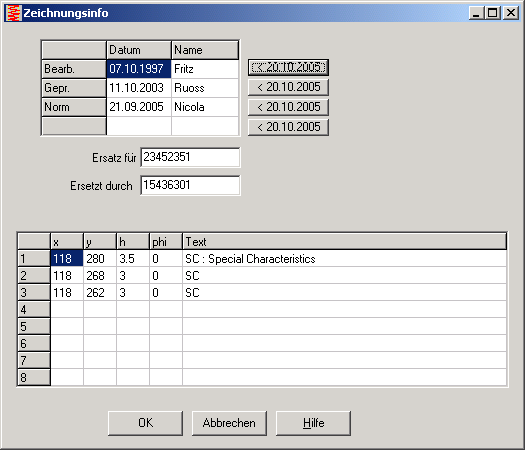 Most HEXAGON programs offer a production drawing with dimensions to produce the calculated machine element. You can now add self-defined text into these production drawings. At "Document->Drawing Data", you can enter up to 8 texts with text position, text height and insertion angle.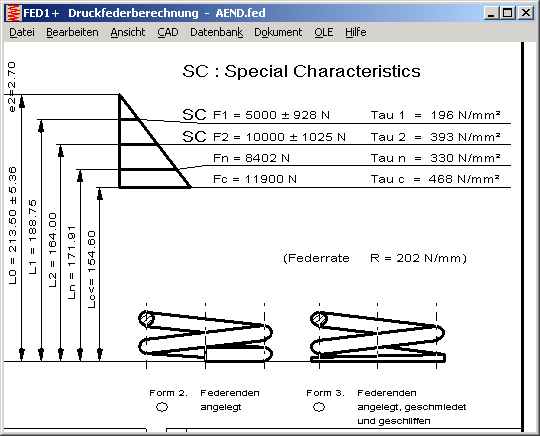 WN2 – Flank Tolerances and Clearance
When selecting tolerance series and tolerance zone, the newest version of WN2 shows upper and lower tolerance as well as minimum and maximum torsional backlash (clearance). This helps to find an appropriate gear quality for your application, if you are not as much familiar with the tolerance classes and zones to DIN 5480.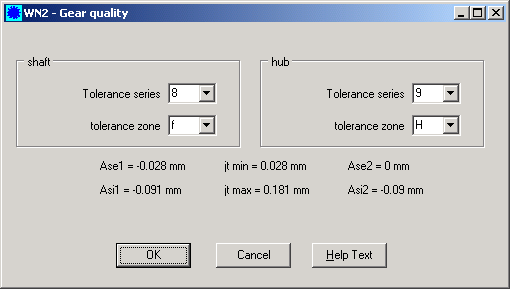 ---
LG1 - New Input Windows for Radial Load and Axial Load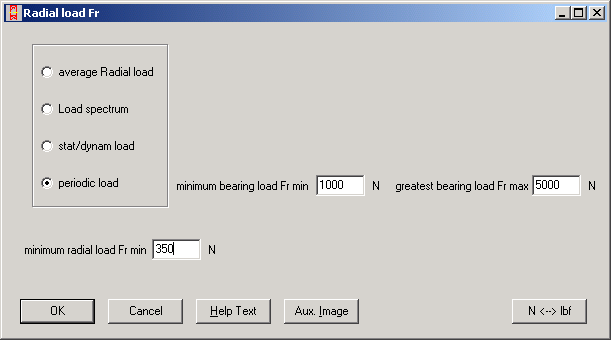 Equivalent bearing load is calculated from average axial load and average radial load on the bearing. Average radial and axial load can also be calculated from load spectrum, static/dynamic load or periodical load. Input window was neatly grouped in the new version, edit windows open when you select load type.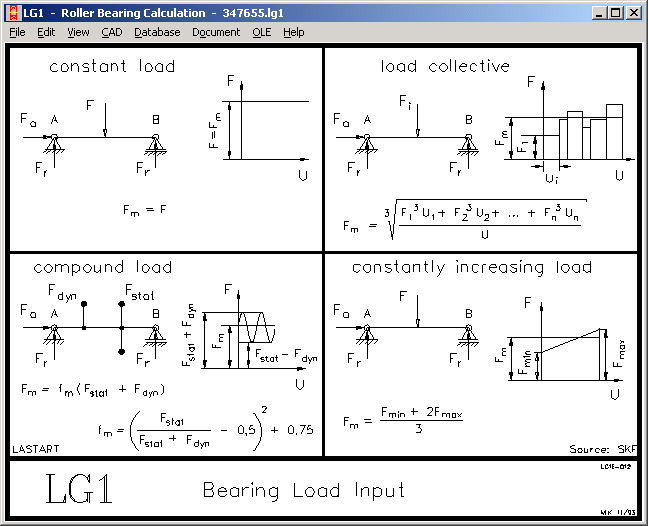 ---
GEO4 – New Input Windows: Ram and Calculation Window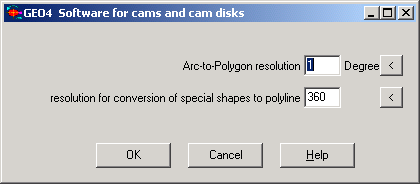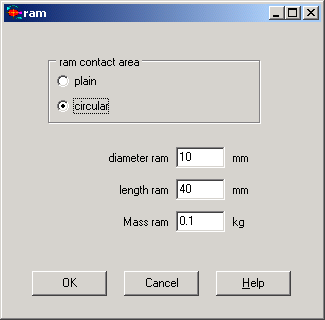 ---
DXFPLOT, DXF-Manager, HPGL-Manager – Command Line Mode
In command line mode of DXFPLOT, HPGLMAN and DXFMAN, parameter "/C" (output format) was not recognized any longer. The bug has been fixed now.
---
Message after Quick Input
With effect for all programs with quick input (at Edit->Quick or File->New), after input end and recalculation, you get a window with warnings and error messages, or a message "Calculation successful".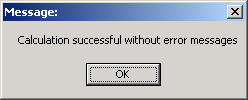 ---
SR1 - Thread Strip Safety
On a congress about bolt calculation, Dr. Dünkel lectured about thread strip safety calculation methods according to VDI 2230 and the alternative methods according to Dose and Schwarz. As a result, he concluded that neither the VDI 2230 calculation nor the alternative methods are free of failings. Formulas in VDI 2230 are valid only for thread stripping of the nut. For this case, shear strength of bolt material must be at least 30% higher than for nut material. In a corrected release of VDI 2230, probably the case of bolt thread stripping will be included, and the percentage for nut chamfers and bolt cone will be increased from 0.8 P to 2.0 P. Tip: Better use thread strip safety according to Dose.
---
Pricelist | Order | E-Mail | Homepage