English Deutsch
---
Info Letter No. 86 - July/August 2004
by Fritz Ruoss
---
FED13 – Software for Wave Spring Washers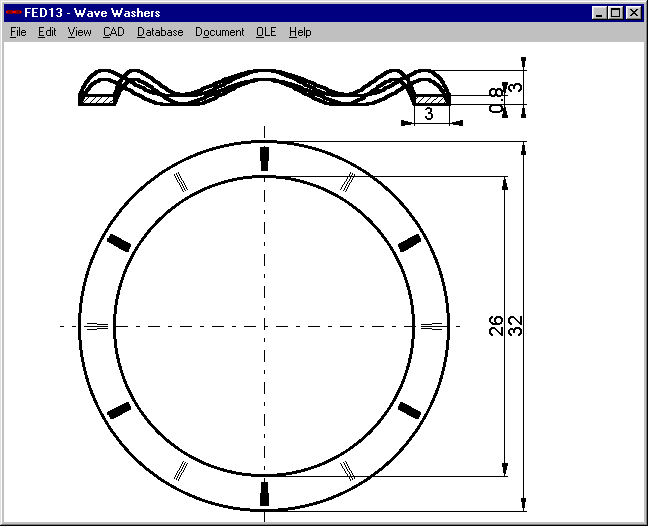 A new software FED13 for calculation and design of wave spring washers is available now.
Enter dimensions and assembly length L1 and L2, FED13 calculates characteristic line of spring and stresses.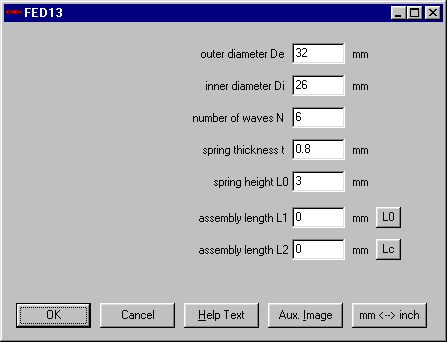 Quick View shows char.line of wave spring together with mostr important data and results.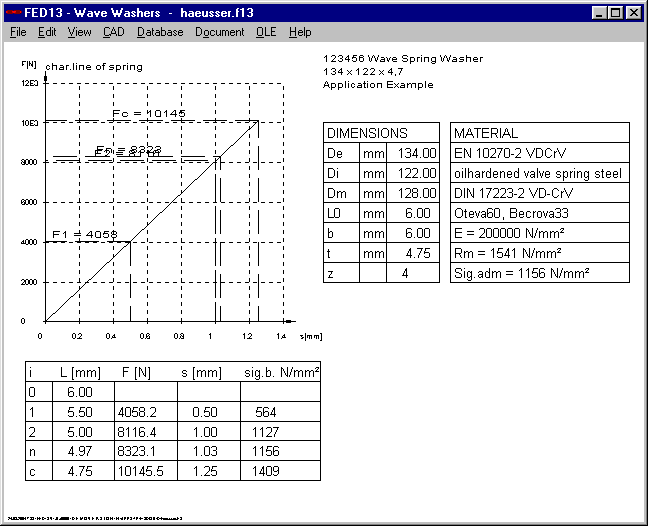 You can generate true-scale drawings (2D or 3D) as DXF or IGES files for CAD, or display on screen.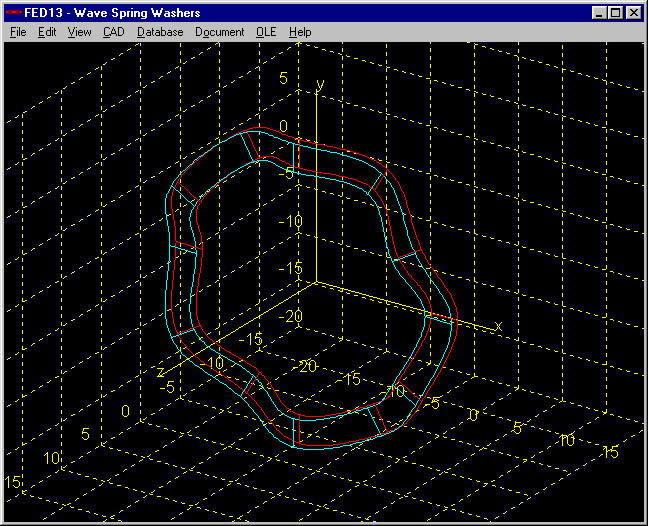 FED13 generates a production drawing with all data for manufacturing the wave spring washer.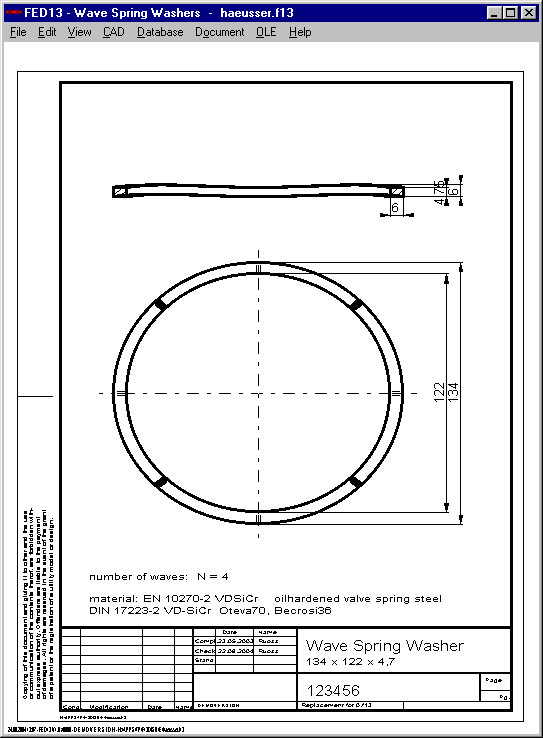 FED13 is available on October 2004 for 140 Euros (single license).
---
Pricelist | Order | E-Mail | Homepage