English Deutsch
---
Info Letter No. 82 - Nov./Dec. 2003
by Fritz Ruoss
---
ZAR1+, ZAR2, ZAR3, ZAR4, ZAR5, ZAR6, ZARXE, ZM1: Switch mm <-> inch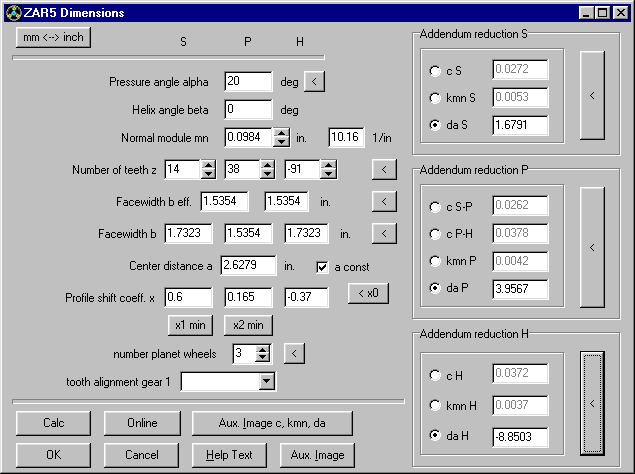 A button "mm<->inch" to switch between metric and imperial units has been added to the input windows of all gear programs.
---
GEO2 - Units
For small dimensions, GEO2 prints volumen in mm³, mass moment of inertia in gmm², and mass in g.
---
Database Access of Network Versions
Users cannot change database files at network versions, access to database directory is limited to read/only. User can modify database for current application, because dbf file was copied into his temp directory. Temporary dbf file will be overwritten on next database access. To warn users that their dbf modifications are only temporarily, a message "No write access to dbf directory. Temp directory used" appears before opening database files for write access.
---
Program Start by Mouseclick to Data File
If you want to start programs by clicking data file at Windows Explorer, be sure that program is not running already. Else it would be opened twice. To use this option, create a folder "c:\hexagon" and copy cfg config files into this folder.
---
Special Characters
Some international text fonts do not include special signs like ° (degree), ² (Exponent 2), µ (mikron), and ß (beta). At "File->Settings->Settings" you can now select option to display standard characters for all input and output windows.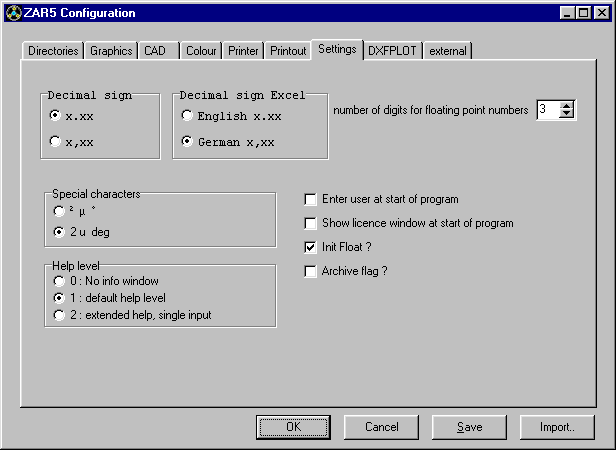 ---
Frequently Asked Questions about XP Installation
Q: Do I need an update if I change to Windows XP ?
A: No, all HEXAGON programs run with Windows XP (at least the 32-bit versions since 1999). But you need new key codes. Describe old and new computer on license contract and send it to HEXAGON by fax. Then send key code request from new computer/OS by email.
Q: User has problems with file access, since I installed program on XP for him.
A: Never install Single Licenses as Admimistrator. Login as User, who works with the programs and run setup.
Q: Some input windows appear with scroll bars.
A: If you use XP standard frames, set window size to 102% at File->Settings->Graphics.
---
Modify Text Size and Component Size
If you find text size or components at input windows too small or too large, you can change it at "File->Settings->Graphics->Dialog element size". If you make changes also modify "Dialog window size".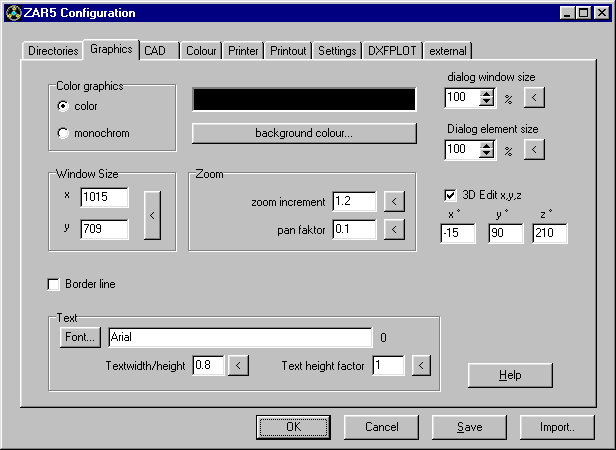 If you find text size too small with all your Windows applications, better select "Large Fonts" at Windows settings (Settings->Control Panel->Display->Settings). After modification and restarting Windows, you must change "Dialog window size" in HEXAGON programs. Click to "<" button for suggestion. "Dialog element size" remains unchanged.
---
Multilingual Programs
If you want to have HEXAGON software in two or more languages, we offer additional language versions (to be installed on the same computer) for a price of 31 EUR each program.
---
Pricelist | Order | E-Mail | Homepage