English Deutsch
---
Info Letter No. 77 - January/February 2003
by Fritz Ruoss
---
WN1 - Interference Fit with Complex Hub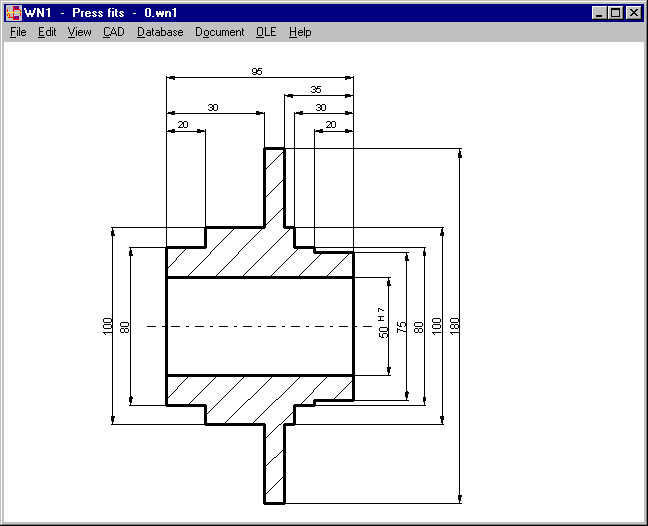 New Version 8.0 calculates hubs of up to 10 segments.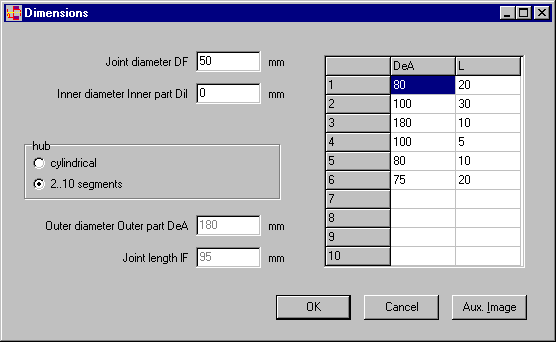 Permissible torque and safety against slipping results from the sum of hub segments. Safety against plastic deformation is calculated of the weakest segment. Support influences and notch effects in the transition of hub segments are not considered.
---
WN1 - Extension of Diameters by Force Fit or Shrink Procedure
Expansions epsilon of non-complex hubs are now without dimension (instead of referenced to fit diameter DF). In addition, expansion of hub outer diameter and (hollow) shaft inner diameter are calculated by WN1. These dimensions are essential for journal bearings after force fitting procedure, for example.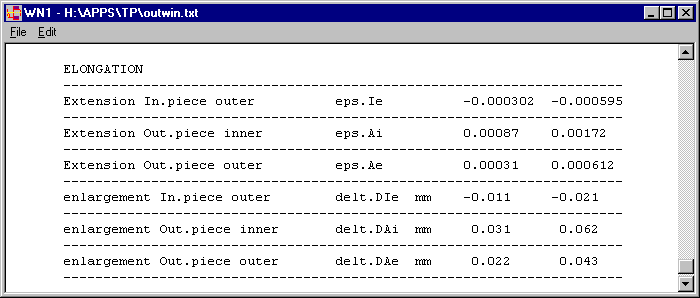 ---
SR1 - new VDI 2230 (2/2003) for Bolted Joint Calculation
New VDI 2230 of February 2003 is in dual language German/English. Besides that, there are no essential changes compared to the edition of 2001, except correction of errors. But not all errors are corrected: change shear strength ratio for GJL in table 5.5/1 from 1.4 to 1.1.
---
TOL1, TOL2 - Max. Number of Elements Increased
Maximum number of dimension elements in TOL1 and TOL2 has been raised from 500 to 1000.
---
FED5 - Pre-Dimensioning and Recalculation
At "Edit->Predimension", FED5 can calculate spring dimensions if F2 and L2 are in the linear part of the characteristic line. If not, FED5 enlarges the linear part of the spring line by changing the coil distance ratio Po/Pu (coil distance upper/lower end of spring). If even this method leads to no result, you must use "Edit->Recalculation" to find a spring by changing n and L0 and watching F1 and F2. But first of all, do not forget to reset Po/Pu=1 instead of using the value from Pre-Dimension.
---
WST1 - French Version
A French version is now available from WST material database.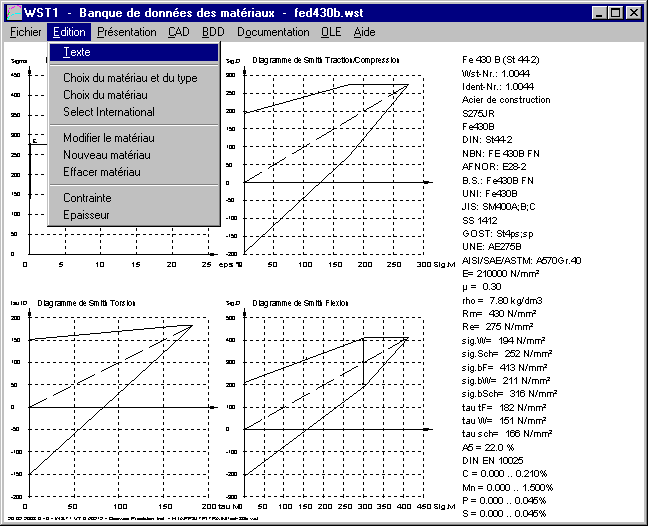 ---
WST1 - Input Tensions for Diagrams
Die eingegebenen Spannungen wurden bisher in alle Dauerfestigkeitsschaubilder eingezeichnet. Jetzt wird abgefragt, ob es sich um Zug/Druck, Biegung oder Torsion handelt. Nur in das gewählte Diagramm werden die Spannungswerte eingezeichnet.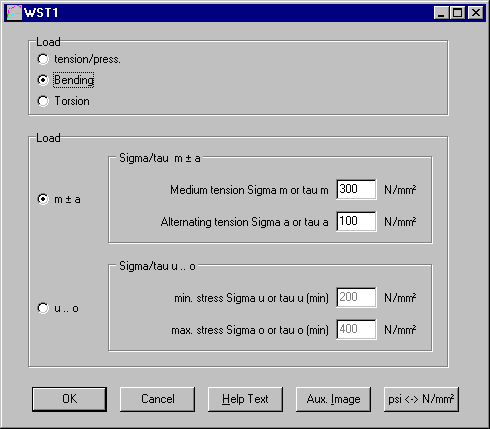 ---
Create Drawings, Diagrams, Quick-View as PDF File
PDF-Format of Adobe has become standard graphic format sent by email.
Most computer with Internet connection have installed "Adobe Acrobat Viewer" to view and print pdf files. Simpliest way to generate pdf files is a pdf printer driver. We compared some pdf printer drivers and found WIN2PDF the best choice: a easy-to-use program that produces small pdf files in acceptable quality. Info and purchase: www.daneprairie.com.
---
Setup-Program
A new setup program installs all HEXAGON programs from CD-ROM. Or click "Setup 1" button to install only one program. Long path names are supported now.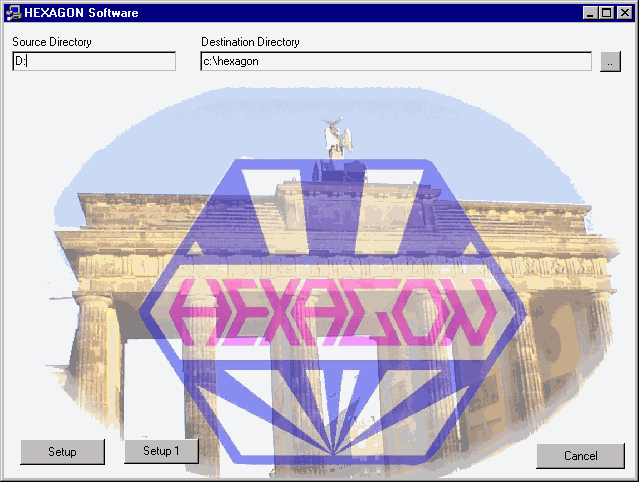 ---
Pricelist | Order | Update Order | E-Mail | Homepage