English Deutsch
---
Info Letter No. 72 - March/April 2002
by Fritz Ruoss
---
WN7 - Software for P4C Polygon Profile Joints
New WN7 software calculates dimensions and tensions of polygon profile joints P4C according to DIN 32712. DIN sizes and material for shaft and hub can be selected from the included databases.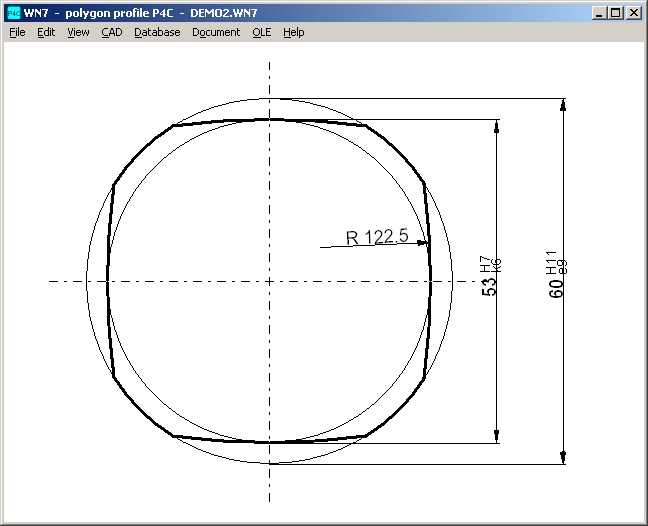 Quick-View displays essential data and calculation results on one screen.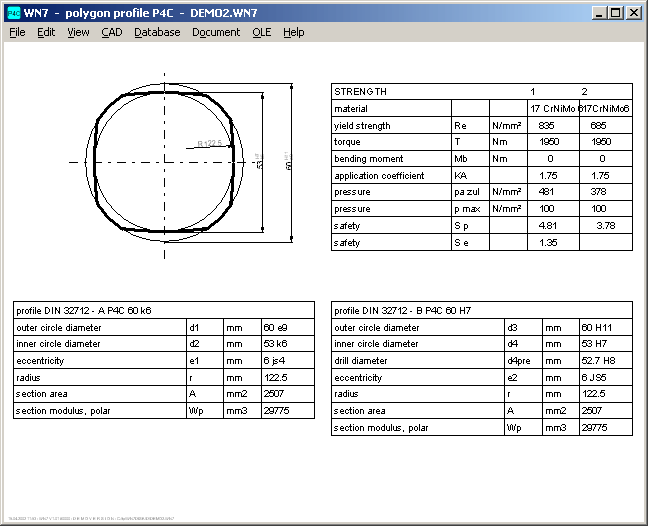 WN7 generates production drawings of shaft profile, hub, and shaft-hub joint.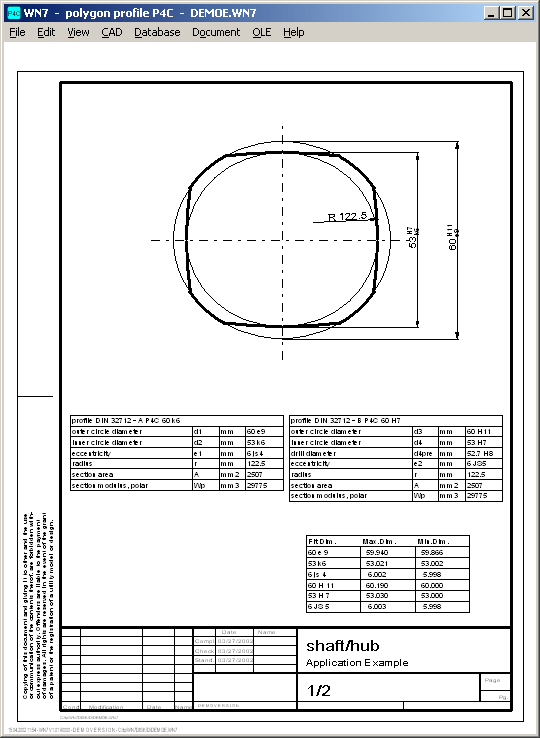 WN7 is available now, the price for one individual license is 175 USD/Euro.
---
LG2 - Software for Hydrodynamic Radial Slide Bearings
A new software for calculation of hydrodynamic radial slide bearings will be available from May 15th, 2002.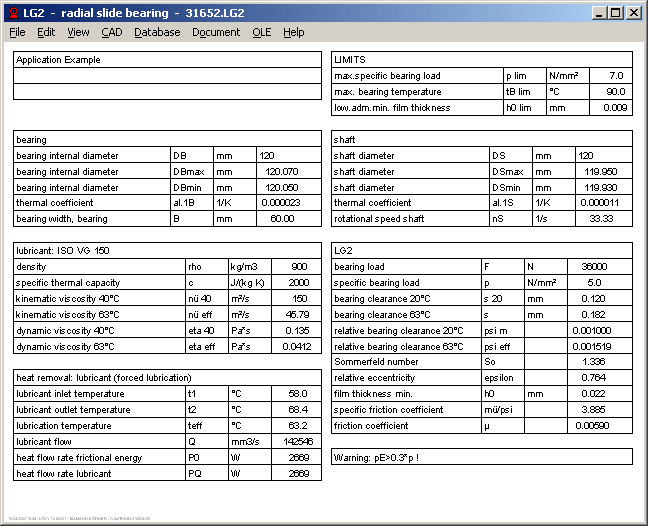 ---
WN2, WN4, WN5 - Quick View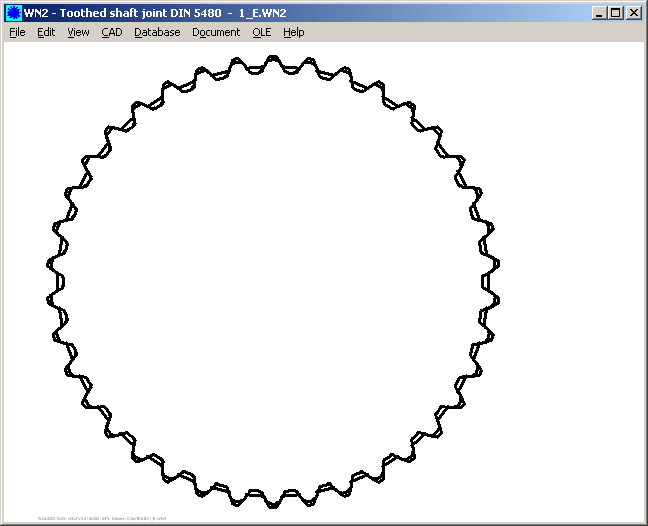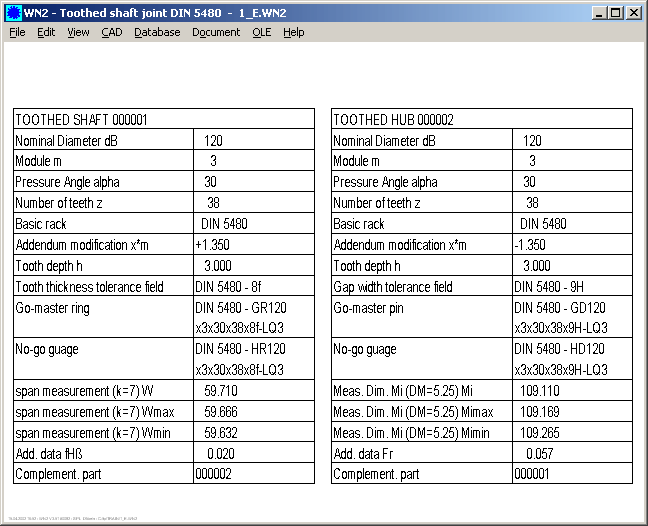 Tables of tooth shaft and hub are displayed on Quick-View of WN2,4,5 now. The two tables are displayed when loading a file. Another new feature is Quick input with a sequence of all input windows.
---
FED1+ Animation
Characteristic line of spring is displayed together with animation of the compression spring now.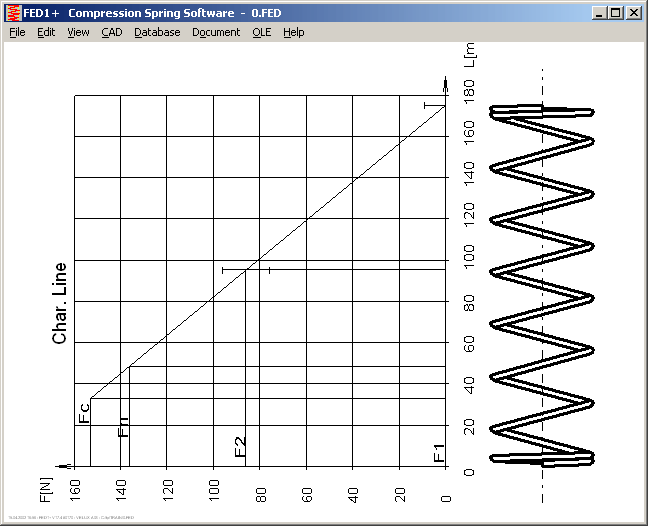 Springs with rectangular and elliptic wire section
If changing wire section at "Edit->Calculation Method" in FED1+, FED2+, FED3+, FED6 you must select if this should be followed by dimensioning or recalculation. This will change either spring loads (n=const) or number of coils (F1,2=const).
---
FED1+, 3+, 6: Section Drawing for rectangular and elliptic wire
At "View->Drawing", a section drawing is displayed now, if non-round wire was selected.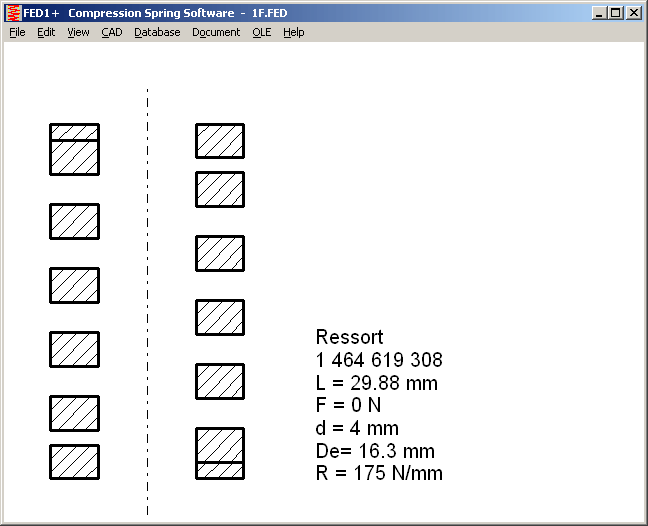 ---
FED3+ Torsion Springs from rectangular wire with chamfer and oval wire
Rectangular wire normally is rounded at the edges. This reduces section modulus and spring load.
The new version of FED3+ can calculate torsion springs with rounded rectangular wire section.
You can enter radius at "Edit->Calculation Method". Oval wire (with r = b/2 or r = h/2) is another new wire section to calculated by FED3+ now.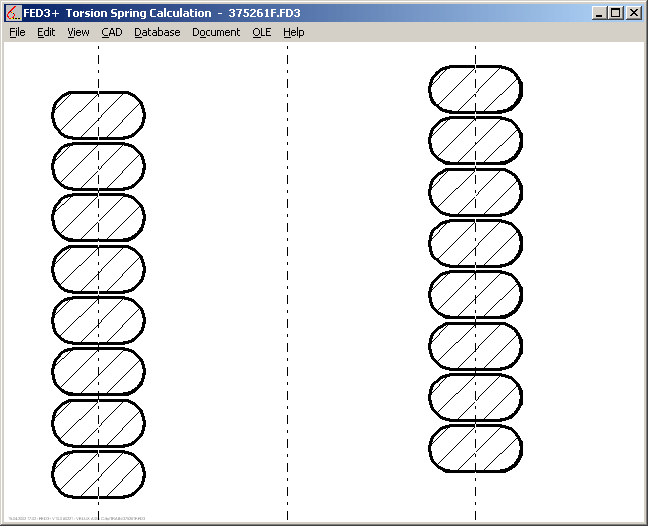 ---
FED3+ Side View
New Menu option "View->Side View" shows torsion springs of rectangular, elliptic and oval wire as cross-section.
---
FED3+ Stress Limits with q coefficient
The stress correction coefficient must be considered for dynamic load, like the k factor for compression springs and extension springs. But not only for dynamic load, it must also be considered for load against coiling direction. And for bended legs, with q coefficient calculated from ratio of bending radius and coil diameter. Limits Tqn=Tn/q and alphaqn = alphan/q has been added to the characteristic line of the spring and to Quick view.
Spring package length LK and inner coil diameter Di alpha were added to the table in Quick2 view.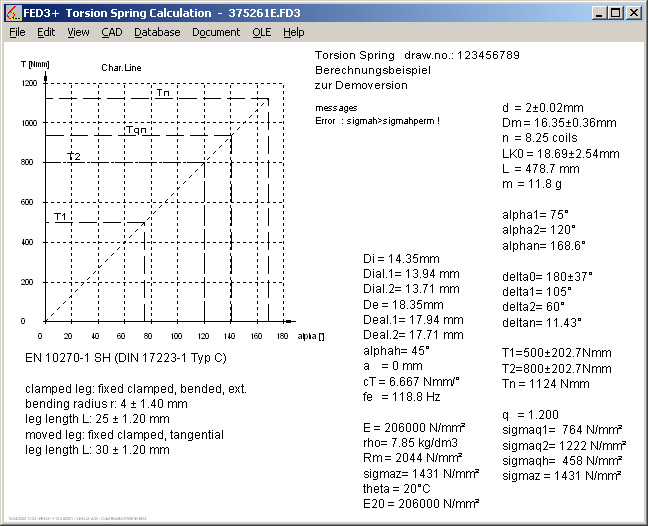 ---
FED3+ Calculation Method
New dialog window. You can select, if coil diameter De, Di or Dm should be input value. And only the selected value will be tolerated.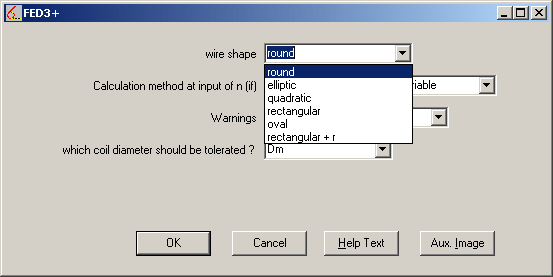 ---
FED8 - rectangular and elliptic section
The new version of FED8 generates drawings of torsion bars with round, elliptic, square and rectangular wire.

---
HTML Files from DBF Database Files
The HTML button generates a HTML table of the database. If you choose an Internet Browser at "File->Settings->External", HTML table will be loaded directly.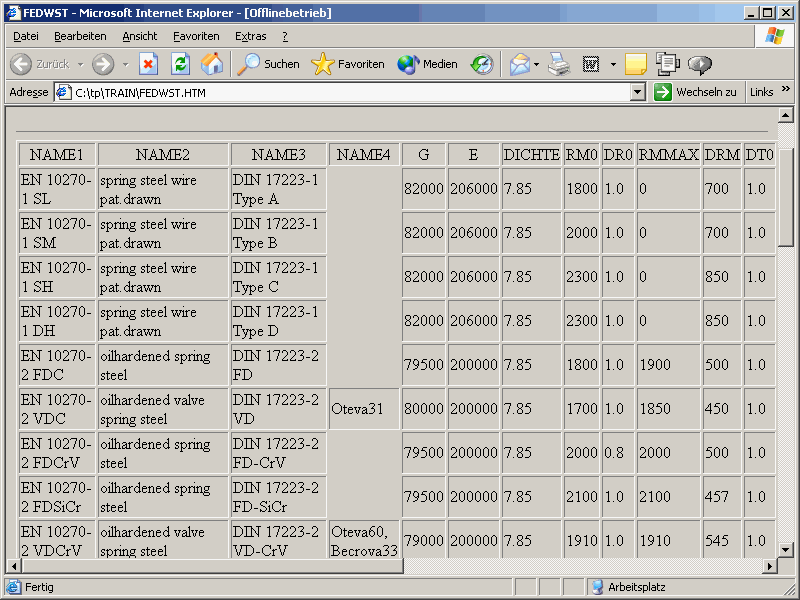 ---
Pricelist | Order | Update Order | E-Mail | Homepage